Harnessing the versatility of cellular, the SmartTub® System makes using and maintaining your D1® spa almost effortless. Compatible with your SmartHub™ control, your spa pairs with an app on your smart device or smart home system to customize, monitor, and control your spa.
Convenience from an App

Get real-time notifications and reminders

Track energy usage reports

Pair with Siri, Alexa, Google Assistant and wearables

Enjoy new features updated automatically

Full Control from Anywhere

Adjust the temperature, jets, and lights

Set up an automated usage schedule

Peace of Mind When Home or Away

Automatically alerts your dealer if your hot tub needs attention

Detect power outages, freezing, and overheating

Optimize energy savings with industry-first Smart Heat Mode, which learns your usage and lets you control how much energy you use
Learn more about SmartTub® Technology call us today. For assistance with setup on your Apple watch, view our instructions here.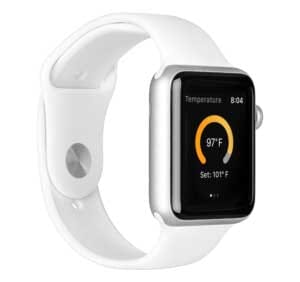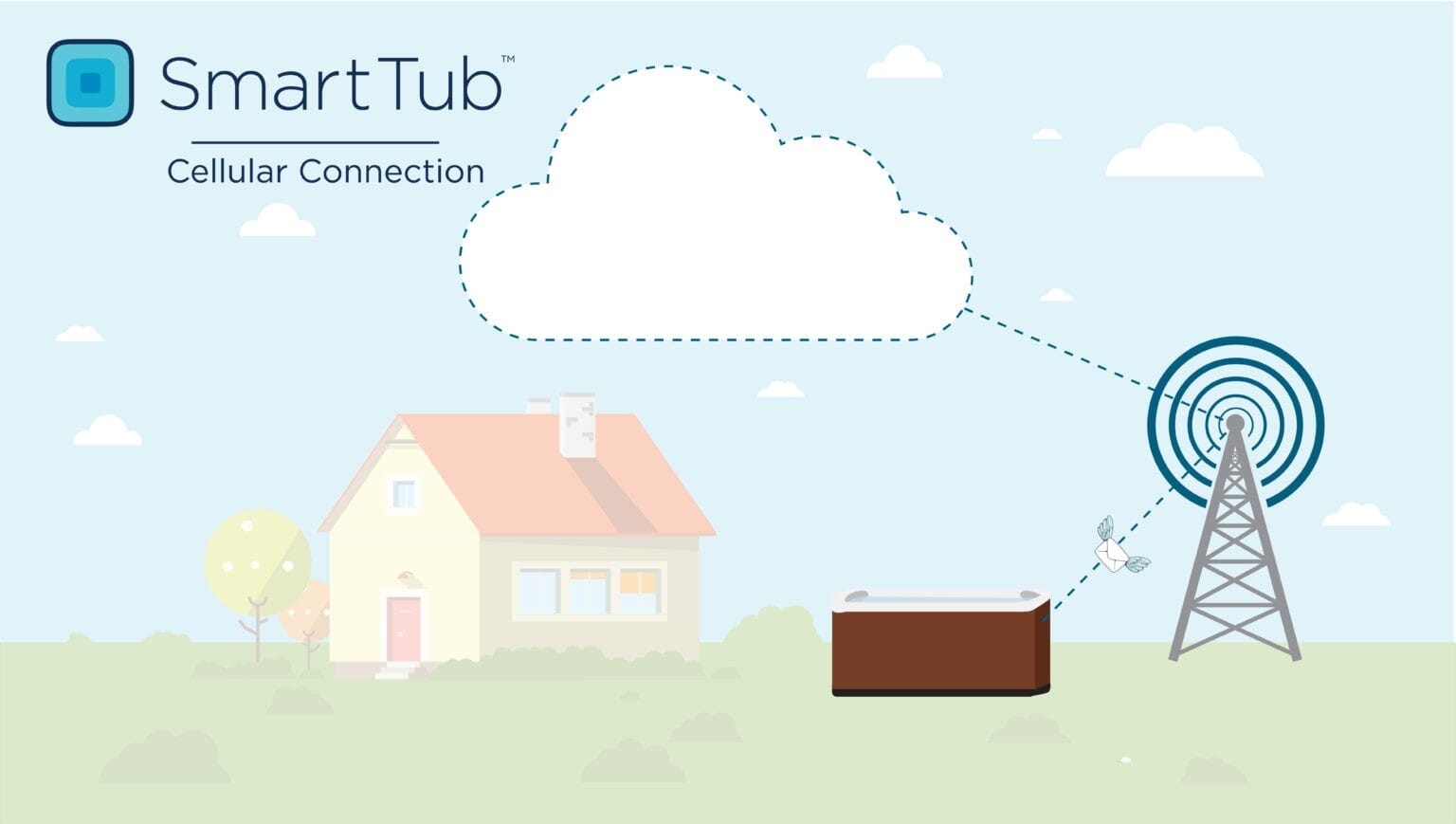 Cellular: The SmartTub® System incorporates alternative technologies in connected products. The world of connected products is large and growing exponentially in many outdoor products that benefit from Machine-to-Machine (M2M) communication. Our exclusive design leverages the fact that hot tubs are located outdoors to directly connect to local cell towers. We partner with major wireless carriers around the world to ensure stable networks with maximized performance. SmartTub® coverage is not related to your personal cellular plan, managed for you, and billed to you directly through the app on an annual basis starting in year two. M2M communication uses low bandwidth 3G technology to make a connection affordable and wide-ranging. We use data packets smaller than a text message to remotely control and monitor your hot tub. Even when you don't have sufficient cell service to stream video or have voice communication, your coverage will still support your SmartTub® System. Check the links to the coverage maps to verify coverage in your area.
Smart Heat Mode
What is Smart Heat Mode?
Smart Heat Mode is a new energy saving Mode exclusively for SmartTub® users that use their spa one or few times per week. Customers may turn on the feature by setting up an intended use schedule and the desired water temperature. The spa automatically, using local weather conditions, volume of spa water, spa insulation, spa heating capacity then regulates the heating temperature to save energy during idle periods and ramps up temperature hours prior to customers scheduled use.
Customers will find the exclusive SmartTub® Smart Heat Mode UI on their SmartTub® application's monitoring tab, but not on their spa controller. The heating choices are now Smart (Smart Heat Mode), Auto, Day and Night. Night is equivalent to the former ECO Mode. Customers may learn more details about their Smart Heat Mode by clicking on the ? in the Smart Heat Mode menu.
Smart Heat Mode Customer
Smart Heat Mode works best for customers that use their spa regularly once or a few times a week. For example, customers intending to use their spa on Friday night and Saturday night or intending to use their spa on Tuesday night and Friday night. Smart Heat Mode is unlikely to save customers energy when customers intend to use their spa most every day or irregularly at unpredictable times during the week.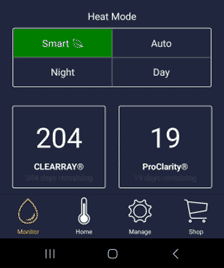 Setup Smart Heat Mode
Customers will need to set up a few settings about their intended use schedule. The first setting will be the target water temperature of use up to 104 Degrees. Next will be the time of scheduled use. Customers will pick the day (Sunday thru Saturday) and the time of their intended use. If the customer intends to use the spa on another day and time they simply repeat the day and time selection.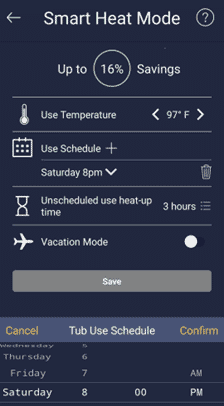 After selecting Smart Heat Mode and setting up a schedule the spa will adjust the spa target water temperature to fit the time until the next intended spa usage. If the intended usage is days aways the Spa target water temperature will automatically drop to a calculated minimum temperature. Then hours prior to the intended use, the spa will start to heat water to reach the ideal water temperature prior to customer use.
So while Smart Heat Mode will be a benefit for many customers, for some customers that use their spa irregularly, use the spa daily or just when they feel like a soak the Heat Modes Auto, Night and Day would be more appropriate choices. Customers just need to select one of these alternative Modes to turn off the Smart Heat Mode.
Vacation Mode
Included within the Smart Heat Mode feature is Vacation Mode. Customers going on vacation may select vacation to save energy while they are away from their spa. Vacation Mode persists until customers turn off the feature, when Vacation Mode is turned off the tub will resume its Smart Heat Mode schedule.
I want to soak today
Customers that have setup Smart Heat Mode but want to soak on a day that wasn't scheduled will want to carefully set the unscheduled use heat-up time to the number of hours that customers are willing to wait before using their spa. Customers may configure the heat up time to be 1 hour until ready to soak up to 4 hours until ready to soak. Customers will save the most energy if they are willing to wait 4 hours until the tub water heats up. Customers with a shorter water warm up use time will save less energy.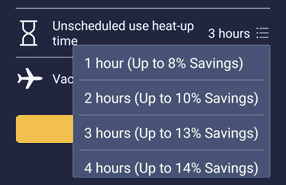 FAQs
Q. I don't see this Smart Heat Mode on my Spa Controller?
A. Correct, the Smart Heat Mode is a new feature exclusively for current SmartTub® users.
Q. Where can I learn more about Smart Heat Mode?
A. On the Smart Heat Mode menu, press the ? and more information will be presented.
Q. I used to use Eco Mode, where is that feature?
A. We felt it was more appropriate to rename that feature to be Night Mode. Everything else is unchanged.
Q. How much energy will I be saving using Smart Heat Mode?
A. Our Models suggest customers may save up to 25% over their past energy consumption.
Q. I want to use my tub later today, but it isn't a scheduled time. What can I do?
A. Turn off Smart Heat and set your target water temperature. When finished turn Smart Heat back on.‌
The SmartTub® system uses cellular-based communication and requires cell service from our provider partner in your area. Verify coverage here:
* Requires subscription beginning in second year of ownership.
**Estimates are based on sensor readings and are not meant to match your utility measurements, see your local utility company for specifics to your local system.
*Coverage maps aren't 100% accurate depending on your location and available cellular service for IoT communication on LTE bandwidth.