Dimensions
92″ x 110″ x 41.5″
Executive
®
---
9 Person Hot Tub
Free Hot Tub Buyers Guide
---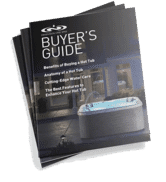 To learn how to select the perfect hot tub, download your free buyer's guide now by clicking below!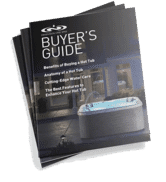 Executive
®

Hot Tub
---
The top-of-the-line Executive® spa showcases the most seating options D1® has ever offered, making it the largest and deepest spa in the industry. From large, open bench seating to a unique Ultra Therapy Seat™, experience the most versatile head-to-toe hydrotherapy in the Reflections® Collection lineup.
Core Features
---
Ultra Therapy Seats™
Persons
Jets
Pumps
Liquid FX™
UltraPure™ Plus
SmartHub® Control
Flex Therapy Pillow™
Rainbow Fountain & Babbling Brook Water Feature
Status Light
Optional
SmartTub® System
Exterior Lighting
Stereo
Executive® Specifications
---
Seating Capacity:

8-9

Dimensions:

92″ x 110″ x 41.5″

Number of Jets:

60

Echo™ Jet Switch:

n/a

Typhoon Jet:

1

Whirlpool Jet:

n/a

D1 SmartHub®:

Standard

D1 SmartTub®:

Optional

UltraLounge™:

n/a

Jet Therapy Pillow™:

n/a

Flex Therapy Pillow™:

3

Dynamic Massage Sequencer™:

n/a

Max Therapy Seat:

n/a

Tactile Therapy:

Standard

LED Control:

n/a

Liquid FX™:

Standard

Slice Valve:

Standard

Water Management:

UltraPure™

Lighting:

Exterior Lights - Optional

Bluetooth Stereo System:

Optional

UltraLife®:

Available

Siena™ Cabinet:

Standard

100% Foam Insulation:

Standard

Cover:

UltraLast™ Black or UltraLast™ Extreme Black

Cover Lifter:

Yes

Weight Dry:

966 lbs (438 kg)

Weight Wet:

5903 lbs (2678 kg)

Water Capacity:

592 Gallons (2241 Liters)

Electrical North America/Asia:

60 HZ: 240V, 50/40A

Electrical Europe:

50 HZ : 2×16/1×32/3x16A

Pumps North America/Asia:

60 HZ : 1 x 3.6/(2.5) HP 2-Speed Pump. 2 x 3.6 (2.5) HP 1-Speed Pump, 1 x Circulation Pump, 1 x Fountain Pump

Pumps Europe:

50 HZ : 1 x 2.0 HP 2-Speed Pump, 2 x 2.0 HP 1-Speed Pumps, 1 x Circulation Pump, 1 x Fountain Pump
See What Our Customers Have to Say
---
Your All-In-One
Reference Guide – Free
---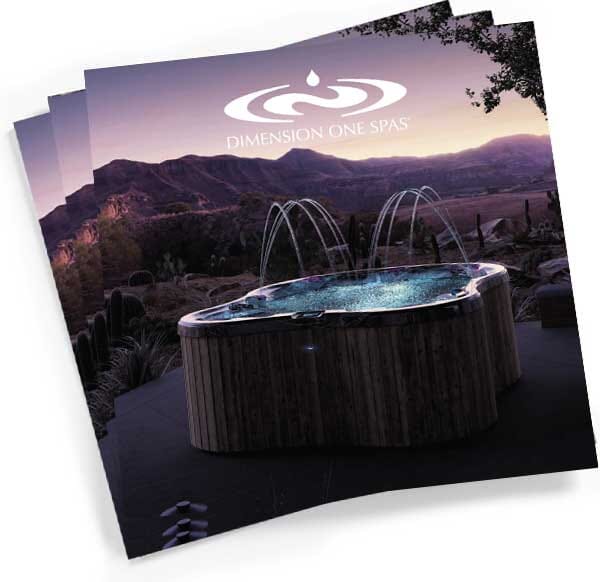 Get instant access to a comprehensive and detailed hot tub specifications, feature descriptions, and photos.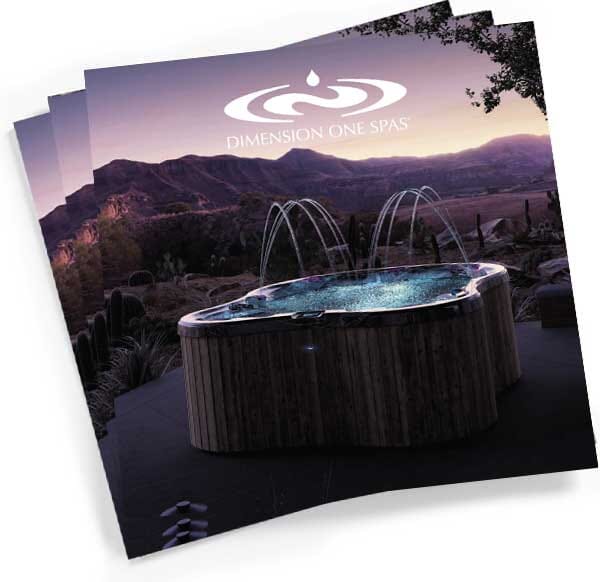 Book an Appointment & Visit Our Showroom Today
Come into our store to experience the quality of a D1 Spa® and its innovative technology.
Create a Tropical Backyard Escape
Design an impressive and functional installation, complete with the addition of a high-performance hot tub. Gain inspiration for your home improvement project by browsing our online installation gallery.